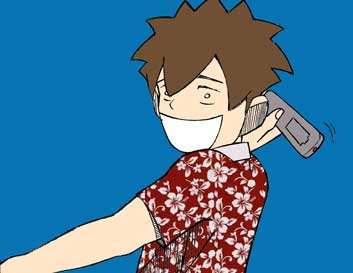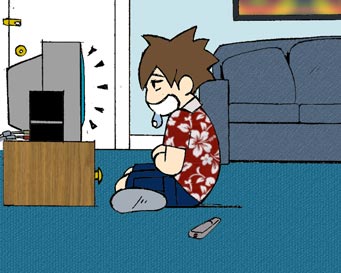 Nobody knows much about Captain, except that "Captain" can't possibly be his real name, can it? Captain just sort of showed up to a party no one invited him to, and hasn't gone home yet. He seems strange, and tends to use Ajay's stuff despite Ajay's protests.
Captain may very well be living in a world all his own.
Home | About | Bios | Comics | Links | Forums

All images and content Copyright 2005 by Copeland, Frazier, and Morrone unless otherwise indicated. Unauthorized use, duplication, and/or distribution of any and all content on this website constitutes an infringement of all applicable copyright laws. Besides, it's in bad taste.